GCD offers a complete design, contract and build service. We work directly with clients and architects on new builds, major refurbishments and specialist bespoke projects.
GCD's award-winning professional team offers all services from architectural and structural proposals to the final interior design.
GCD's bespoke service encompasses an extensive array of expertise. Starting from the initial conception and costs, through to the delivery of luxurious homes with a meticulous level of attention to detail throughout.
The vast majority of our work comes from the personal recommendations of our architects and our long-standing private clients. We believe this is the best testament to the quality of our services.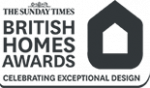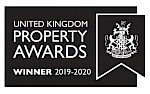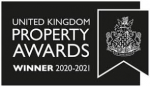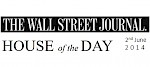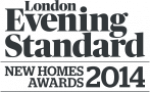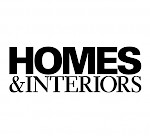 "For 30 years I produced 8 books in a tiny room that I grandly called my study. But thanks to GCD, we extended our Grade 2 listed house to give me a fabulous new, and inspiring study and library. I live in this sunny new room, have produced two books there and cannot imagine why we didn't do this extension sooner. The whole process has hugely improved my quality of life."
Anne Sebba, Author
"We employed GCD to undertake a large refurbishment to our home, which included a new basement. The work was undertaken with care and professionalism and the team brought exciting new ideas and finishes to the scheme. The project came in within budget and the after-project service was second to none. Overall our dealings with GCD were a pleasure from start to finish and we would not hesitate to recommend Paul and his team to anyone."
Caroline & Mark Silver, Richmond
"I have worked with GCD on a number of projects both in terms of private & investment properties going back over 15 years. They have an incredibly talented team who want to get the job done properly, efficiently & who are not fazed by challenges. If they have a motto it should be: 'there is always a way' - because they always find it, however challenging the request..."
Helen Campbell Interiors, London
"...They are incredibly supportive along the way given how stressful building projects can be & I've always been absolutely delighted with the end result. Once the job is done, they are very responsive in terms of follow-up support. I have recommended them widely to friends & have never been disappointed."
Helen Campbell Interiors, London
"GCD are a joy to work with. They are honest, transparent with costs, knowledgeable & have a 'nothing is impossible' can-do attitude which is, in my experience, so rare. Their workmanship is of the highest quality! I would have no hesitation in recommending them, & have done many times over the number of years that we have worked together on various projects, large & small."
Louise Kerr, Richmond
"We used Green County Developments for two major projects in the ground-floor refurbishment of our Victorian terraced home. On both occasions, Paul Green and his team proved themselves as highly professional and considerate builders, skilled, helpful and resourceful, and at all times very pleasant people to work with. We would certainly use them again and would (and have) highly recommended them to others. This was absolutely a five-star service."
Mary & Stein Ringen, Richmond
"Green County undertook a refurbishment of our Victorian home in 2018/2019 and did an incredible job. Not only did they complete the job on time and in budget but they exceeded my (high) expectations. The team's attention to detail, work ethic, problem-solving and customer care are second to none. I would (and do) recommend their work unreservedly!"
Kirsty Raper, Richmond